In residence,
Hans Goth (Family), Lucas Burb (Fortune), Vito Caliente (Knowledge), Ripley Dreamer (Knowledge), Sophie Miguel(Fortune), Harry (Fortune) and Alvin Oldie-Hanby (Family).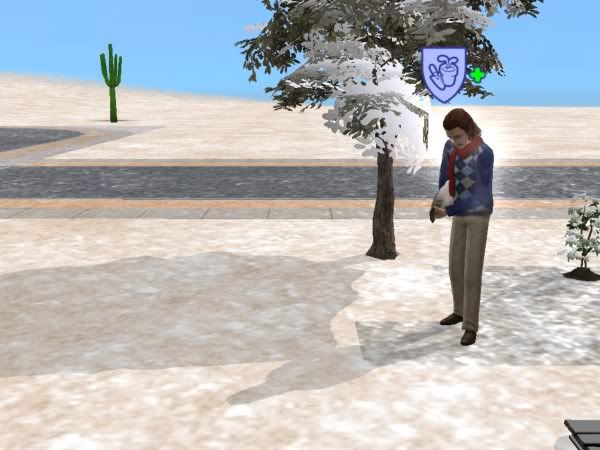 Lucas is the oldest resident, he joined from the dorm and is in Senior Year. His LTW is to have 6 pets reach top career level (good job there are so many pets in the pound). His hobby is Nature and he got in the zone.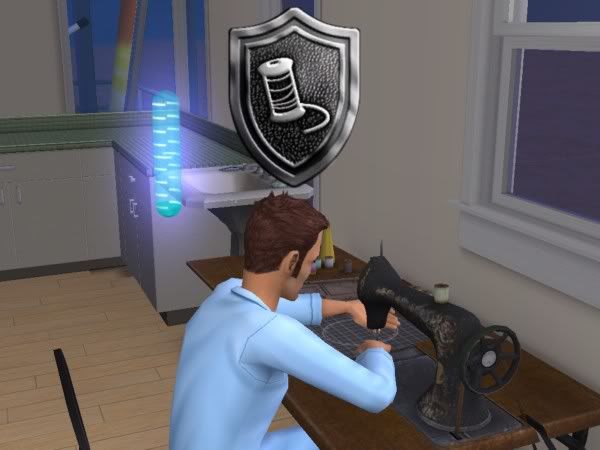 Hans Goth is a Family Sim with a LTW to Graduate 3 kids from college. He is working on his sewing badge but Science is his true hobby.
He fell in love with and got engaged to Ivy Copur.
Hans is also in Senior Year.
Vito Caliente was next to join the house and he just loves singing karaoke!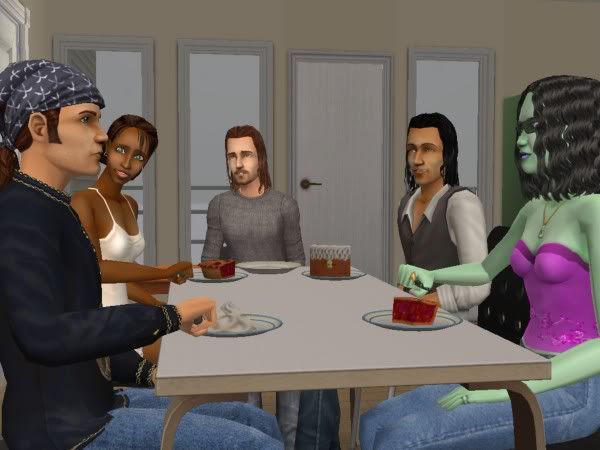 Ripley Dreamer and her teenhood friend Sophie Miguel joined the house. They are in love (with each other). heh. Both love Sports and are in Sophomore Year.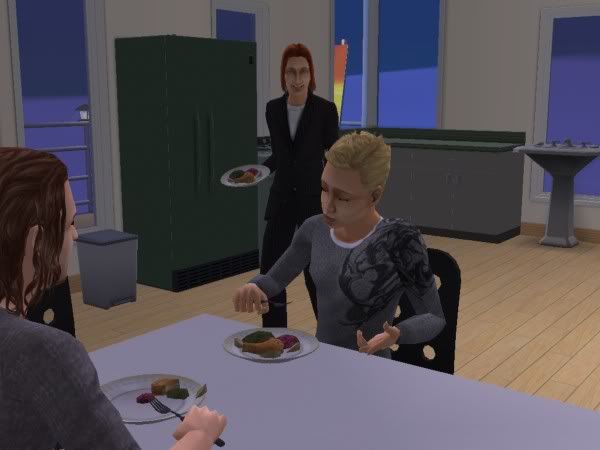 Last to join the house are Harry and Alvin Oldie-Hanby. They are almost finished with Freshman Year.
Summary- A house is ok but not nearly as much fun as a dorm and that perhaps led me to not play Uni as much as I should have this round. After they graduate I'll go back to dorm life.
As with most YA's, they had hobby wishes- a lot. To play games and win competitions and make friends as well as doing assignments. No extraordinary wishes- yet.
Score for Round 5.
Pleasantview is starting to even out a bit more and a nice mixture of aspirations are appearing. Fortune still leads the way but Family isn't far behind. I definitely thought I had more Romance sims but I guess that's because I enjoy playing them so much.
Off to Veronaville for a round, catch you soon and thanks for staying with it! :)