After Hans Goth, Lucas Burb and Vito Caliente all graduated that left 4 members in the house.
There is Harry Oldie-Hanby, who as a Fortune sim is wanting to earn the necessary skills for his LTW when he graduates.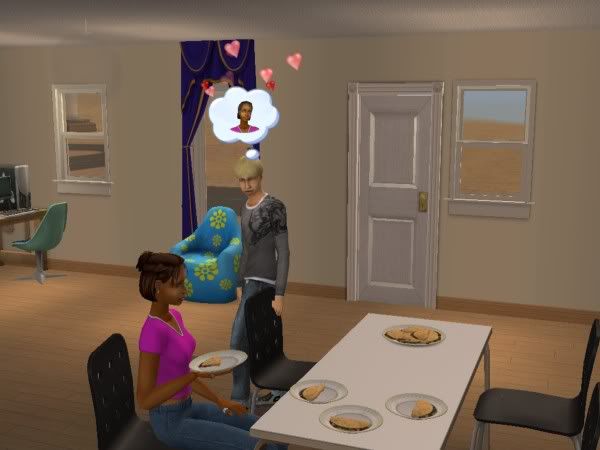 His brother Alvin, who as a Family sim is all ready to find the love of his life, but no, it's not going to be Sophie Miguel- she is in love with Ripley Dreamer.
Ripley was invited to this castle by a very good friend.
who turned her into a witch!
She also gave Ripley lots of tips on being a good witch, and a few gifts.
Ripley even goes to class on her broom.
Harry invited Christy Stratton over one day, she had moved in just before he left for college to help his Mother out with the bakery, and lo, a quick flirt and they fell in love.
Harry asked Christy 'what do you want' and she immediately showed 'to get engaged to Harry'. Blimey! These family sims don't hang around do they?
His music and dance loving brother Alvin has yet to find true love, but loves to play the violin, and now he's maxed his one true hobby and is in the zone he always changes into formal wear when he plays. How chic.
It's graduation day for Sophie and Ripley.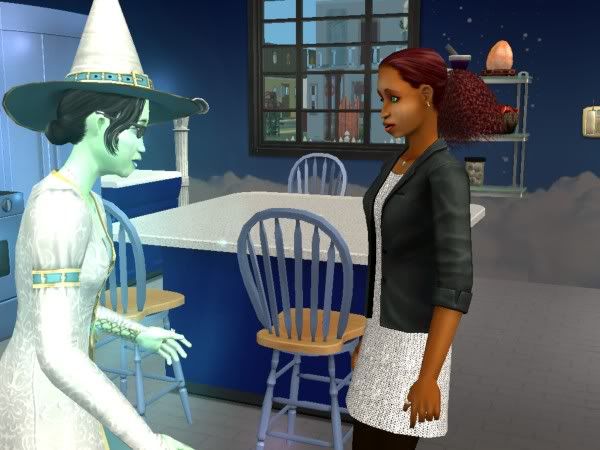 They moved into their own little place in Pleasantview ready to join us in round 7!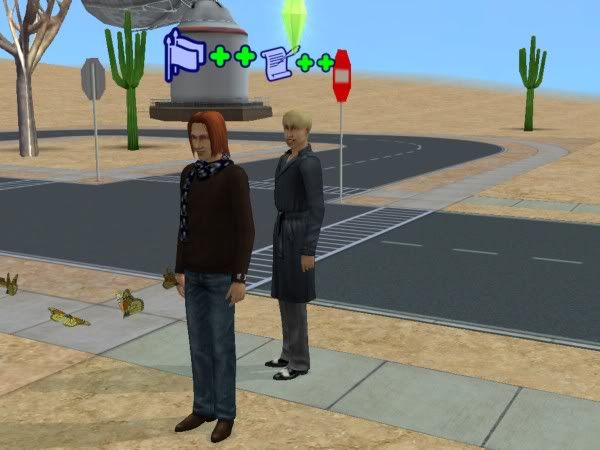 As another semester draws to a close that just leaves the brothers Harry and Alvin in the college home.
College wishes, regardless of aspiration really, seemed to revolve around dance and music. Smustle/Hula/Slap dance appeared daily for all, skilling too. Ripley had the desire to be a witch once she'd met the good witch at a com lot. She rolled to 'cast spells' as well as singing on the mike and learning physiology.
Alvin learned couples counselling as well as wishing to play the violin, while Harry went for physiology and karaoke, while Sophie gained some good skills as well as winning gaming competitions and playing the guitar.