In residence are, Eliza Broke, Lily Dreamer, Dean Dreamer and Adam Pleasant.
DJ Verse is following the uni kids to a college lot where the boys are about to get some new clothes.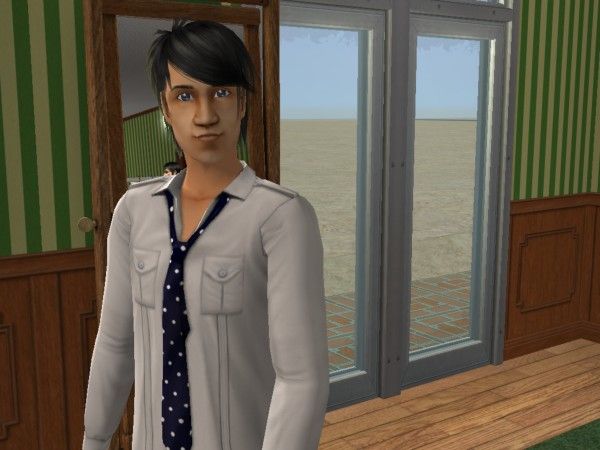 Dean is happy with his new outfit.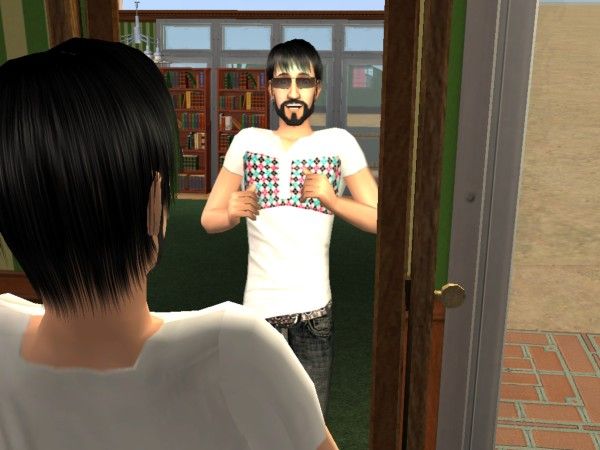 Adam is rapturous over his new clothing and look. Well, who wants to wear a weird onesie anyway?
Romance loving Adam soon fell for the resident streaker- although she came over in clothing when invited.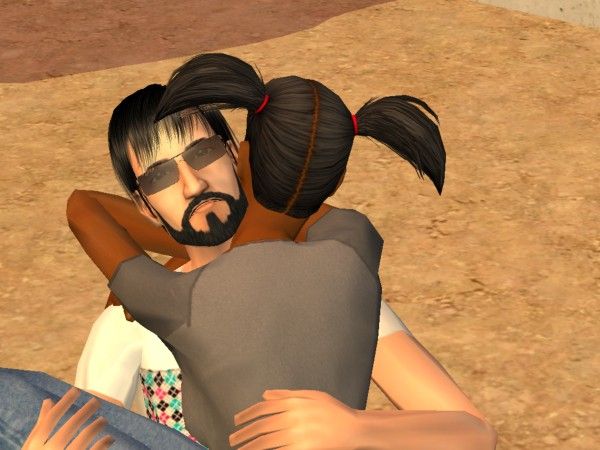 He also fell for one of his fellow dormies, although from the look on his face she's a bit more keen than he.
He now wishes for 3 loves.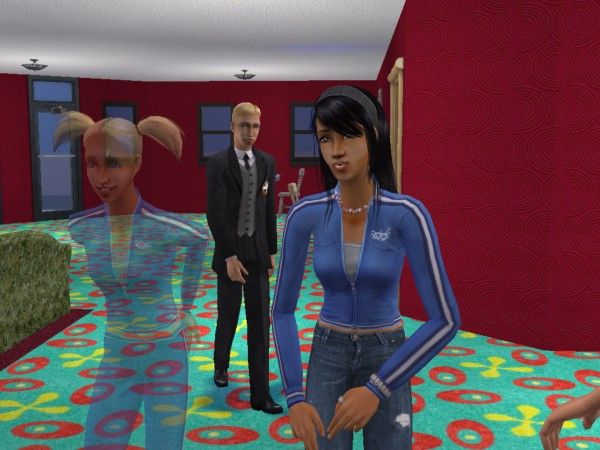 Lily enjoys a late night slap dance with an invisible dormie.
She had a wish to throw a party and then to woohoo, so she scoped the room and found Jack Majekodunmi to be a 2 bolt attraction. They have been friends for a while and so the transition to a loving relationship only took a flirt or two.
Naturally Family sim Lily wished to be engaged, and so her wish was my command.
Dean wished to max his logic skill. He's a Fortune sim but often wants to skill.
He was the last of the current 4 to get into the Secret Society house. All 4 are also Big Sims on Campus.
One of the resident SS members is a vampire, she was changed autonomously at an outing during the last round.
The gypsy lady stopped by the dorm and left a lamp. Dean wished for fortune, but no-one else is yet to wish to rub the lamp.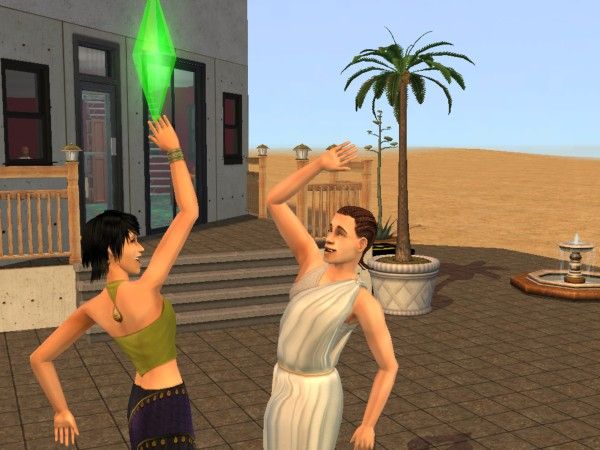 Eliza is the most senior member of the dorm, she's always busy making friends as well as studying and tending to her dorm garden. Dean is also a Gold badge in Gardening and so helps out when he can.
Another party is happening and so we'll leave this happy dorm until the next time.
Summary-
Eliza- got into SS, Big Sim on Campus (If my sims get into the SS they have to become a BSOC- one of my unwritten rules). She's a popularity sim with daily wishes to meet someone new, dance, plant seeds/birdwatch/go hiking.
Lily- Family sim Lily has been on an outing, had a party, got engaged to Jack, joined the SS and became BSOC as well as skilling and meeting/befriending sims. She also wishes to dance on a daily basis and play the drums.
Dean- joined the SS, became BSOC, maxed his logic skill, made a wish. He hasn't shown any romantic wishes and is happy to do his assignments and term papers.
Adam- joined the SS, became BSOC, got a good reputation, has 2 loves. His wishes are to meet someone new, then fall in love with them and currently wishes for 3 loves.