Of course not everything he did was so sweet. :D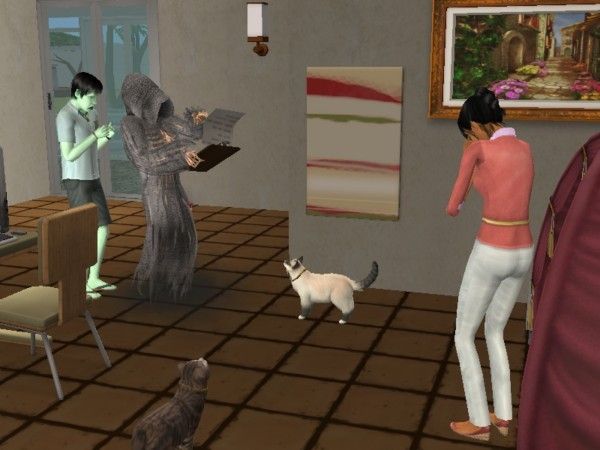 On Friday it was time to say farewell to Kim the kitty.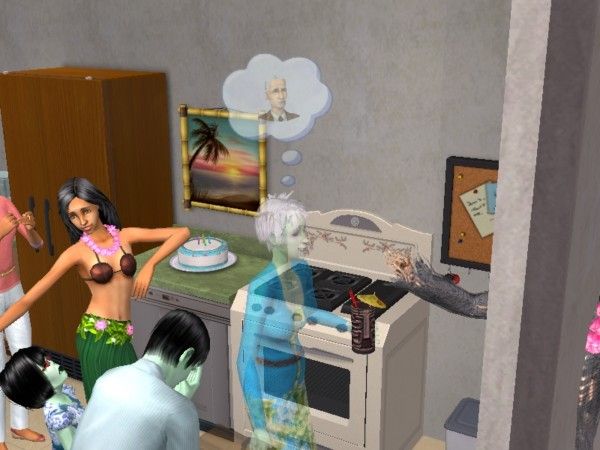 Followed later that same day by the passing of Stella. She was 80 and lived a very happy life with Dustin. How sweet that her final thoughts were of him.
She left inheritance to 23 people and was a much loved figure in the neighbourhood.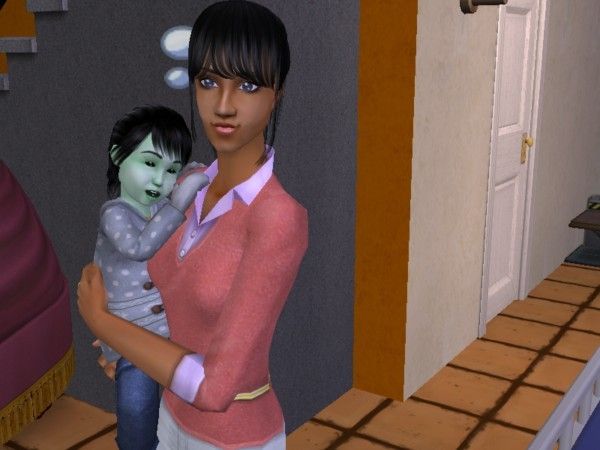 As if the day wasn't busy enough young Ash became a toddler as well.
Dustin was devastated by the loss of his Stella but threw himself into amusing and caring for his Grandchildren.
He wished to and adopted a new kitten called Kitty.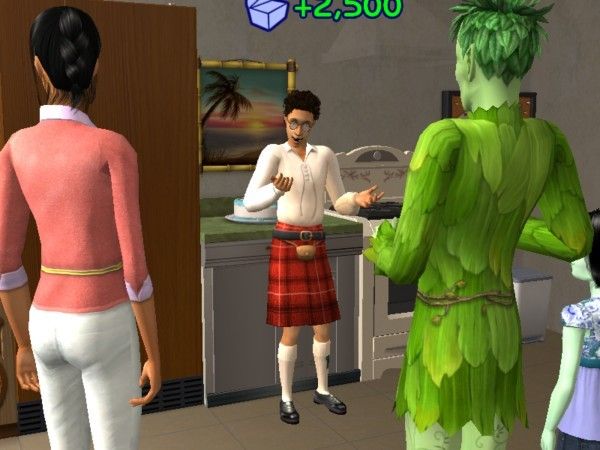 On Saturday Rowan became a teen. He rolled Fortune and has a Lifetime Wish to be a Hall of Famer.
Initial wishes were to Resurrect Stella, be best friends with Tulip, Go to college, win a scholarship.
He asked Grandpa Dustin to make him a new outfit and soon showed off his new look.
Rowan met one of the Oldie-Hanby twins walking by.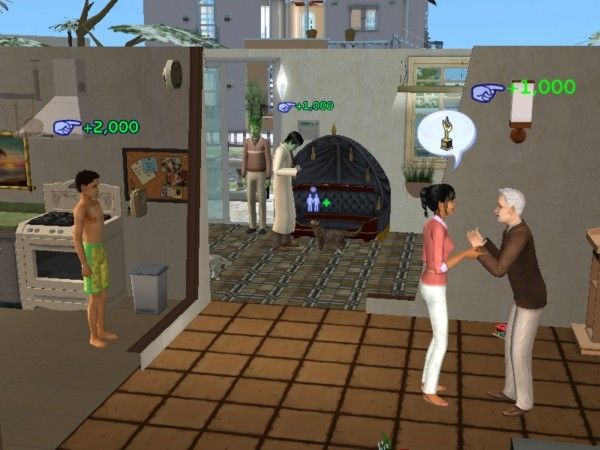 and fulfilled several Sims' wishes when he gained a scholarship for college.
On Sunday Tulip turned teenager and rolled Popularity. She has a Lifetime Wish to be a Mad Scientist which doesn't really tie in with her aspiration but does fit in nicely with her personality.
I'm not sure if this is quite the way to become her best friend Rowan!
Last picture of the week is Dustin and Ash making best friends.
Summary.
First of all, bye bye Stella. She's always been one of my favourite Sims to play.
I'm really surprised and pleased that Dustin is hanging on for another week! His age bar is all the way to the end so I expected him to go but be it a day or two left in the house we'll see him lots no doubt during the round before we come back here for Round 11!
Ending wishes,
Dustin- plant seed, make pottery, meet someone new, see rain, Rowan gets a scholarship, Tulip gets a scholarship.
Blade- Rowan gets a scholarship, Tulip gets a scholarship, talk about hobby, make pottery, flirt, ask sim on date.
Lily- Talk about hobby, blog about fitness, blog about nature, go hiking, flirt, max nature hobby.
Leaf- Kiss, flirt, meet someone new, give love to Fitz.
Rowan- Go swimming, talk about hobby, earn cash, go to college.
Tulip- Ask Sim on date, max Body skill, play with Kitty, talk to Kitty.
Ash- Grow up well, talk to, play with and be snuggled by Lily.